ROMPfest in Owensboro
Music and art have always moved me. In childhood, I would tell you my favorite class in school was Art. I liked to paint, sculpt, and color my world. In middle and high school I would tell you I loved theater as I was a member of Youth Theatre of Hardin County, tap dance instructor at our local dance studio, and dance captain of our high school show choir. I loved music. It moved me.
Now, as a 27-year-old adult it still moves me. Last weekend it moved me to Owensboro, Kentucky to cover ROMP for Explore Kentucky. Respecting my Kentucky heritage, I love bluegrass music and all that it represents to the proud people of the foothills of Appalachia. Bluegrass music is an important tradition that lives on in Owensboro (and many other parts of the world).
This was my 4th experience at ROMP. But this was the first time I didn't travel alone. Luckily, my dear friend, Lindsey, came along for the ride. She had attended ROMP last year with her husband. Lindsey's husband, Derek, is the bassist for Louisville's own Misty Mountain String Band. The musician fellas of MMSB attended several of the great artist-led workshops ROMP sponsors during the festival in classrooms while Lindsey and I found our own adventures. We had such a blast last year that we hoped to hit "repeat" on the stereo and go for it again.
We arrived Thursday afternoon to Owensboro and decided to dine on some fine sides (and bbq) at Moonlite BBQ. Many on our Instagram joined an internet war over who has the best BBQ in town. And while many passionate cases were made for Old Hickory (mighty fine eats, I agree) and Ole South, we enjoyed our Moonlite BBQ with an embarrassing amount of food stacked on our plates. I mean, it's an all-you-can-eat buffet of delicious sides, BBQ, homemade pies, and dagnabbit ... CORN MUFFINS. Not much beats a Moonlite Corn Muffin in my book.
After our tums were filled we went to Yellow Creek Park and checked in to ROMP. I knew how important it was to grab our front row spots quick as Punch Brothers and The Lone Bellow would be sure to draw a crowd. We stood in the hot sun for hours. I assured Lindsey that it would all be worth it because Punch Brothers were so incredible that any pain would cease the moment Chris Thile struck a chord on his mandolin. But it was really hot, y'all. Wildly hot. The heat index climbed to 104 degrees. Sweat poured through my shoes. MY SHOES, PEOPLE. I've never experienced that sort of heat without voluntarily exercising. My Weather Channel app kept updating with increased rain chances. I obsessively reloaded my radar but I knew what was quickly approaching -- rain, lightning, and wind. We made it through several impressive sets by many talented artists. Soon, The Lone Bellow took the stage. But after they wrapped up it was evident nothing else would be happening on that Thursday night.
Friday it rained most of the day. Our first trip to the park that day began with us experiencing the kindness of strangers at the Sugar Shack Food Tent. They let us take cover in their tent while the storm passed (sweet angels, they were). While waiting for our banana covered french toast, we chatted with them about their travels to other summer music festivals, North Carolina, and living in the moment. After we had had enough rain, we made our best efforts to rainproof our outfits. Dollar General knew what was up and had ponchos and umbrellas available for us to purchase. We came back in hopes of seeing Sam Bush play that evening. We made it about another hour in the rain before retreating to my car. Again. Finally, the rain stopped and we returned to the field in front of the stage. Sam Bush was next. After being soaked to our bones in rain, the skies decided to open once again. We had enough rain. So we left. And we missed Sam Bush.
Saturday, the weather was much better! Lindsey insisted I try a fast food classic and staple of Owensboro, Ritzy's, for lunch. Once a popular eatery, only a handful of locations still remain open. The burgers were pretty tasty, though. So I can offer my endorsement. I also got Mint Chocolate Chip ice cream there. Any establishment offering me a tasty burger and hand dipped ice cream is a winner in my book.
Since the weather was much more enjoyable we decided to make the trip to the Western Kentucky Botanical Garden. Neither of us had been there, but now seemed like a good time for our debut visit. There were so many beautiful flowers to look at and thanks to the mountains of rain, rolling hills of lush green grass to take in. Even a black cat joined us on our tour. Promptly sitting in my lap, this cat demanded pets that I was happy to supply. At the end of our visit we jumped the creek and found some horses. I highly recommend this small botanical garden for your Owensboro visit. Beautiful.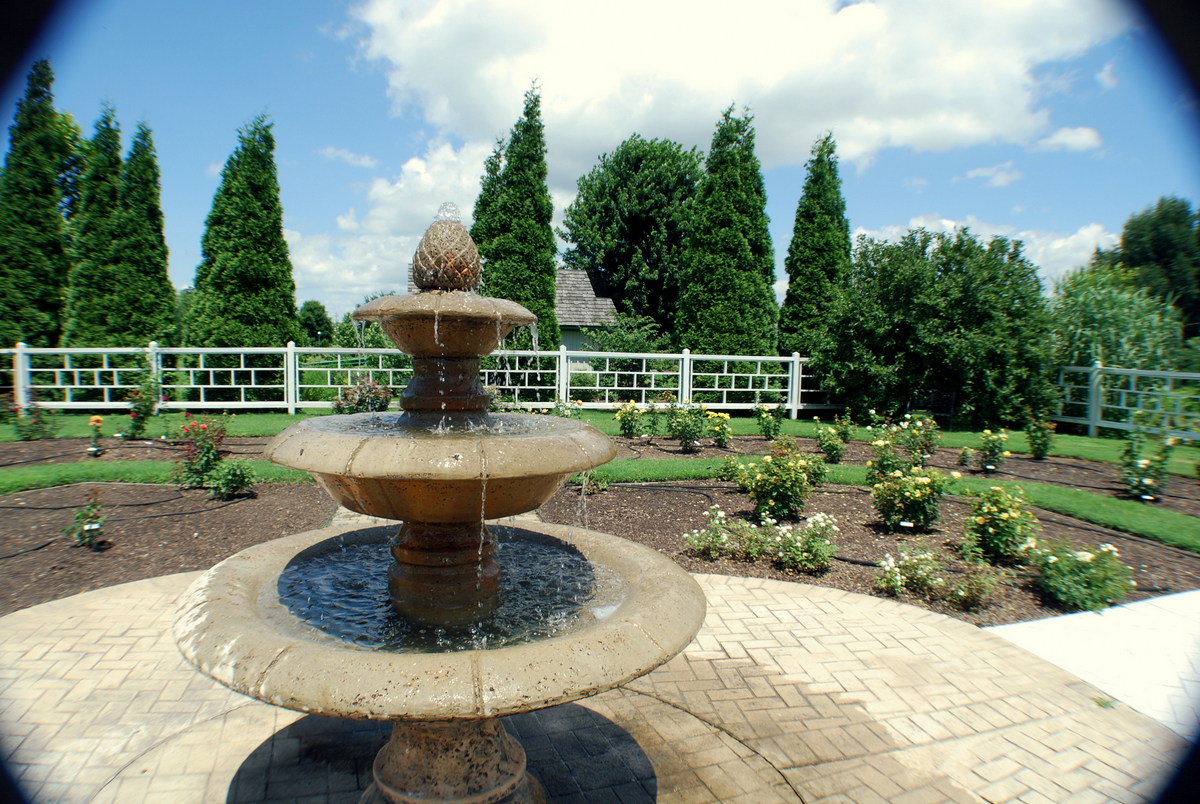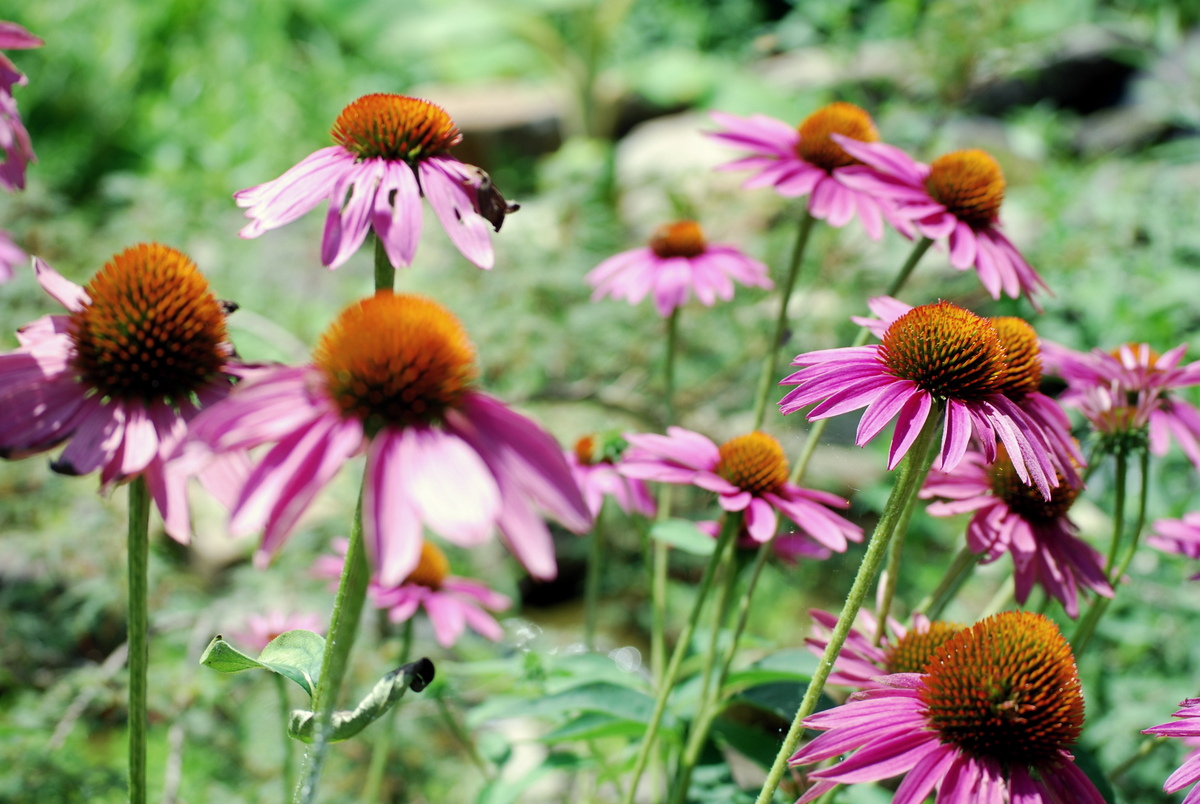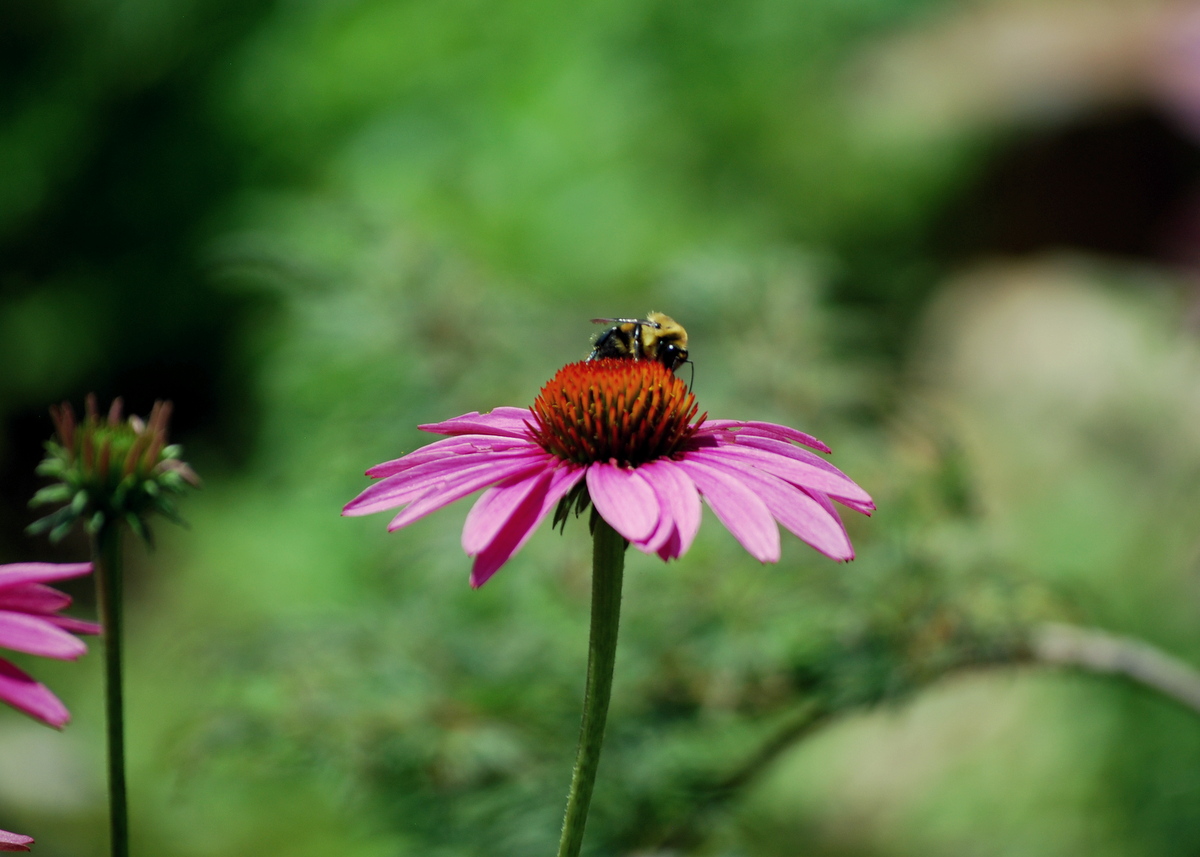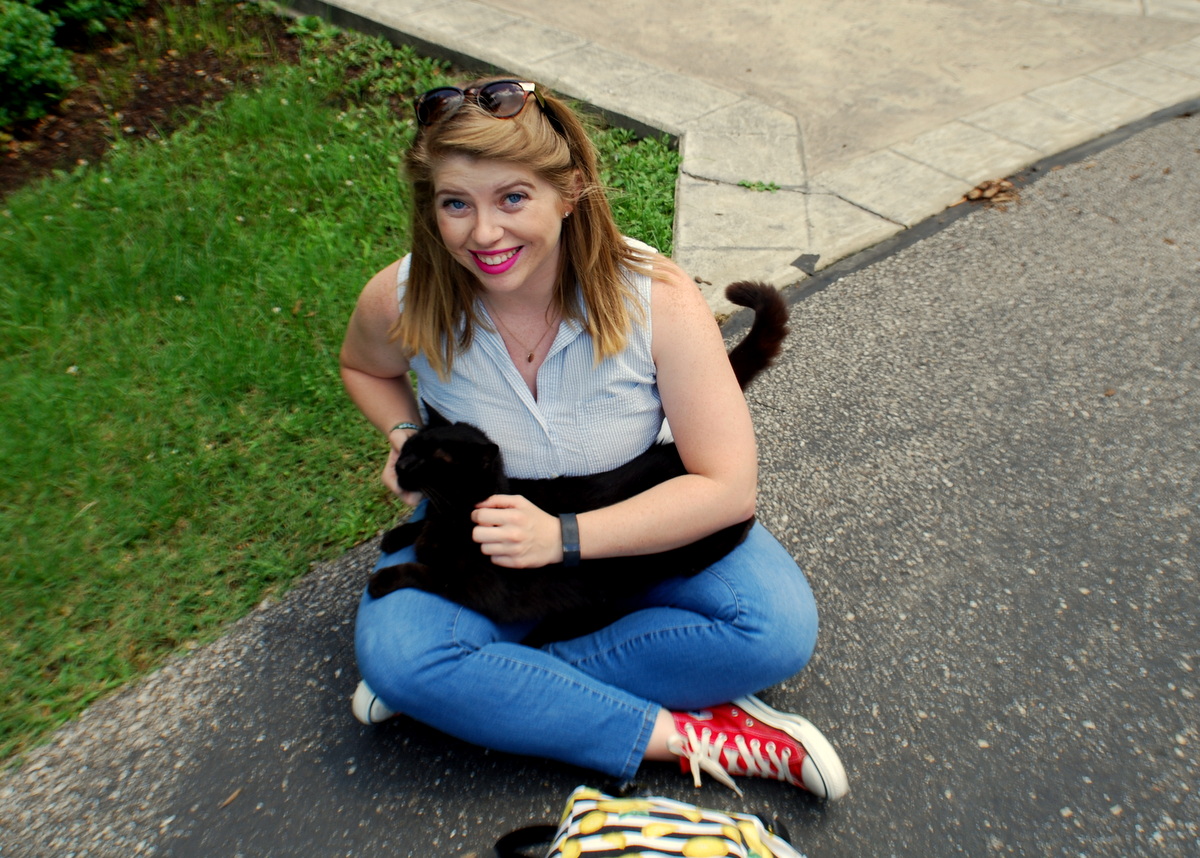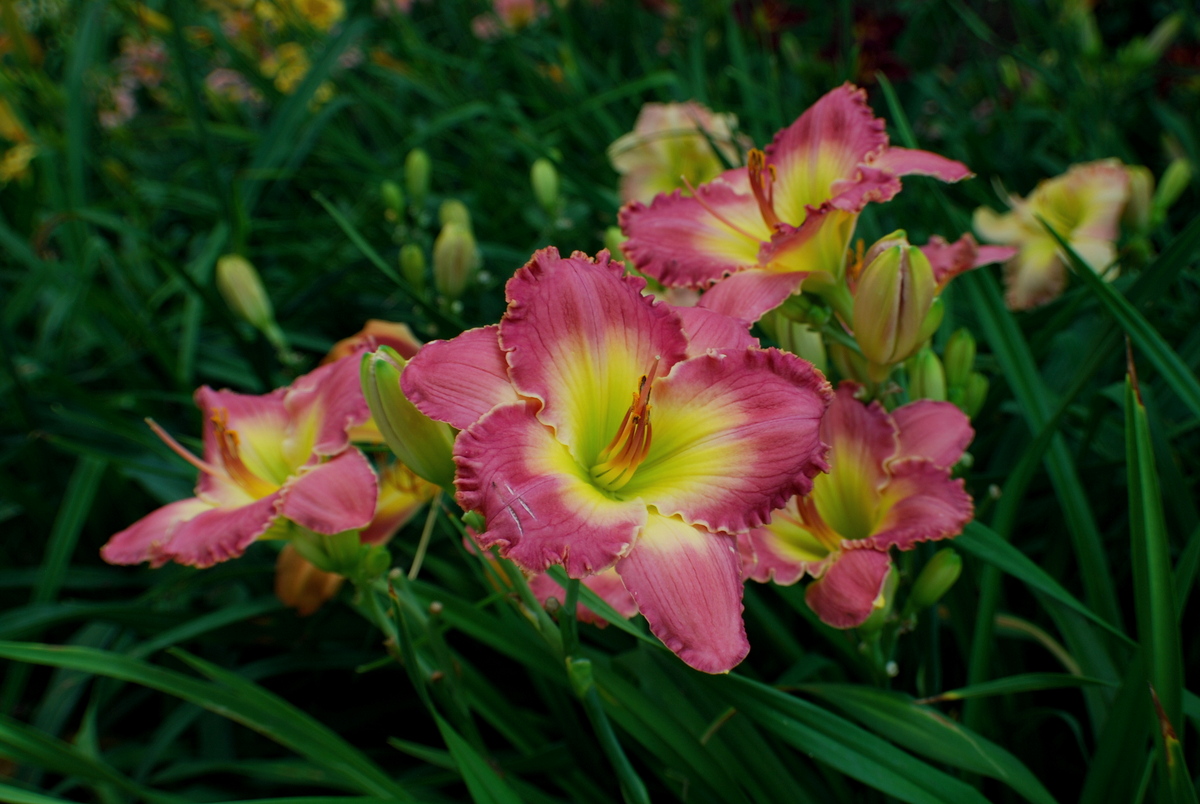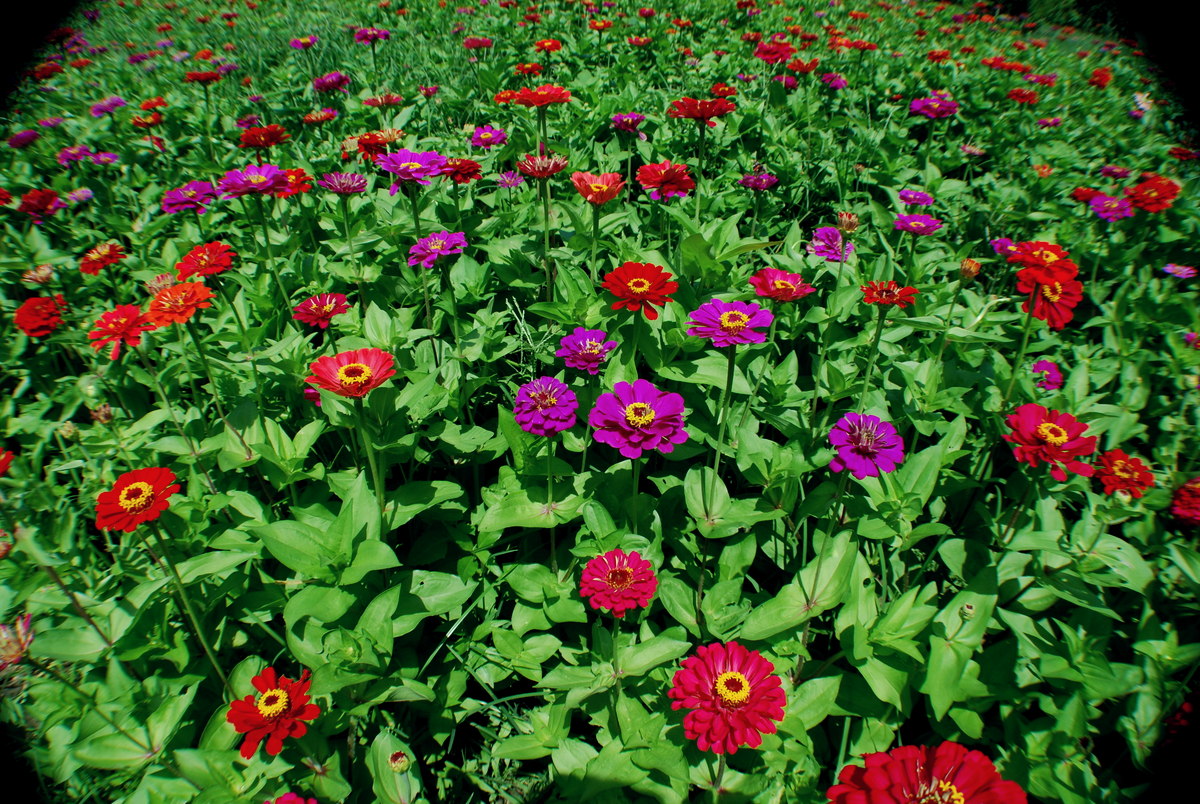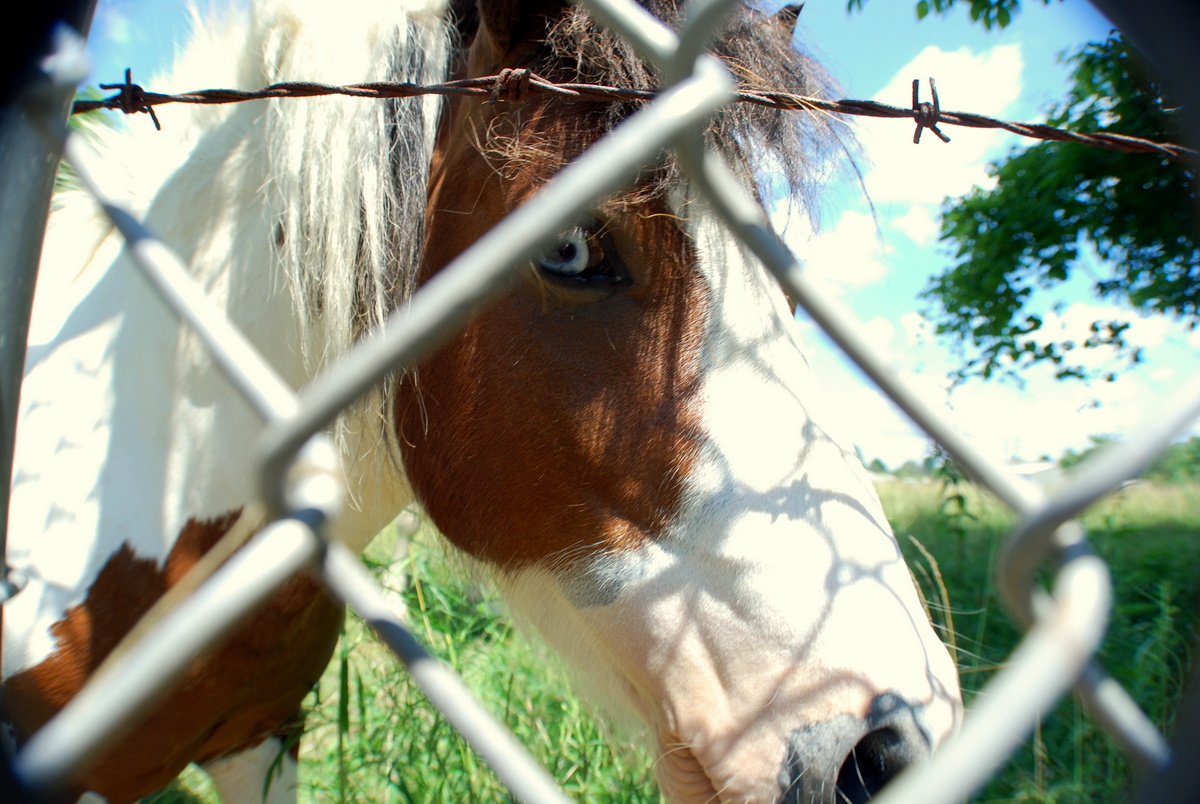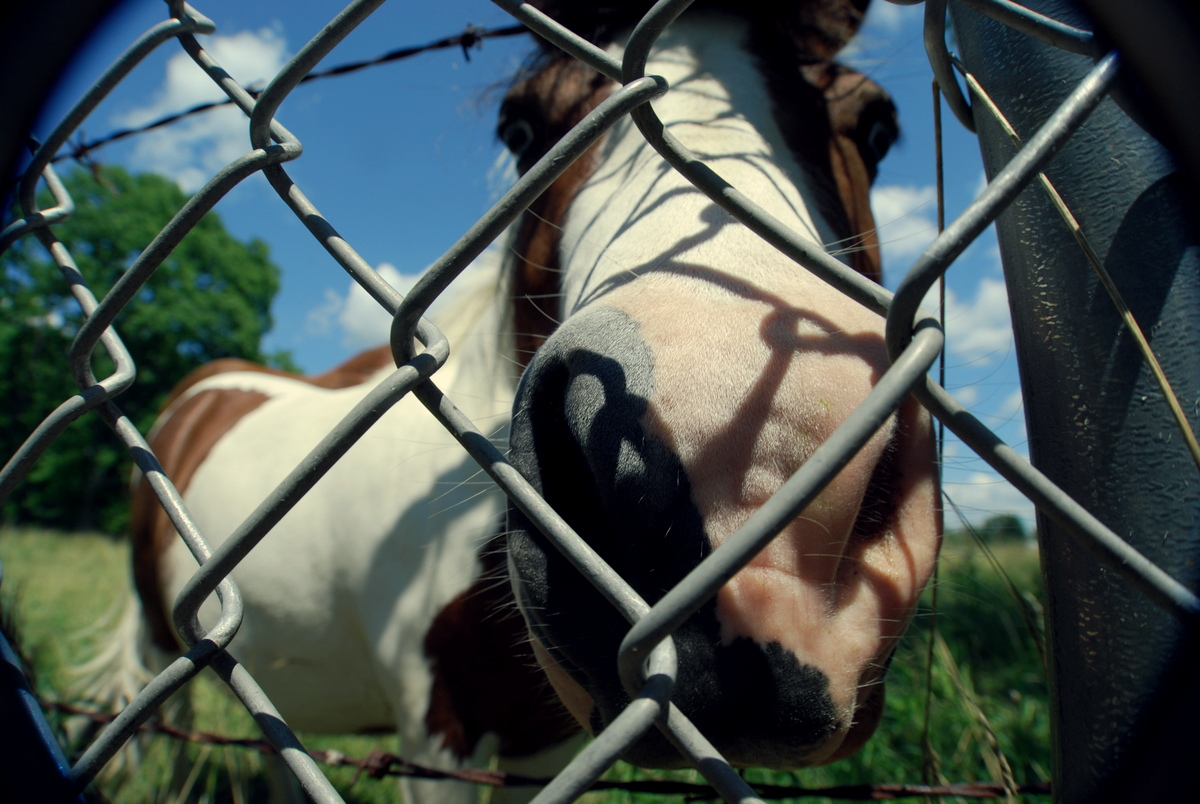 In search of caffeine after our botanical adventure, we went downtown to Creme. As I updated the Explore Kentucky Instagram with a photo from the shop, a patron overheard me talking and said she followed us and loved our coverage of the events over the weekend. I almost felt like a celebrity and that was undoubtedly pretty cool.
Back at ROMP, the sun was finally shining. We got out my blanket and made the best of the last afternoon at Yellow Creek Park. We pet dogs, ate chicken, chased bubbles, wore glowsticks, and danced to tunes.
ROMP was rainy, but our adventure coming and going was memorable. Sharing the experience with a friend made it even better.